SOFTWASH CLEANING TECHNOLOGY
CALL TODAY (618) 943-4534
Curb appeal is very important to most homeowners. When you know the exterior of your home is clean, your driveway is clear and free of dirt, and your lawn is carefully manicured, you can achieve curb appeal. 

When it comes to keeping the exterior of your home clean, you cannot overlook the roof and siding, a roof that is covered with black algae, mildew, moss, and lichens, can make your home look dirty, regardless of how much you clean the rest of the house. This is where MichaelsCleaning.Com comes in.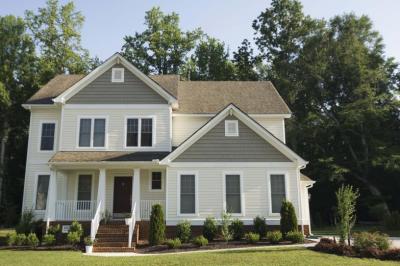 WHAT IS SOFT WASH CLEANING?
Soft wash cleaning is a great way to clean the roof and siding. Soft Wash is a safe, detergent based proprietary cleaning solution that is used in conjunction with our proprietary sprayer system. The entire roof and siding is sprayed down, removing anything that is making your roof and siding look dirty.

BENEFITS OF SOFT WASH CLEANING
When it comes to cleaning your home, NEVER use a power/pressure washer. While this is good for concrete and driveway surfaces, it absolutely is not the best choice for your Roof or House siding there are several benefits of a soft wash cleaning over traditional power/pressure washing. 

1. Reduces the risk of damage: Traditional power/pressure washing can be very damaging to your roof and siding, the strong spray of the power/ pressure washer can cause damage to the shingles resulting in shorten life span and cause potential leaks. 

2. When you have a soft wash cleaning performed on your roof and siding you do not need to worry about damage. The force of water, which is used during the process, is less pressure than what would come from a garden hose. This will ensure the safety of your roof and siding. 

3. Gentle yet powerful cleanser: The proprietary cleanser that is used during soft wash cleaning is so gentle that it will not cause permanent damage to your roof or siding, it is also strong enough to remove year's worth of stains. 

4. Long lasting results: The results of a soft wash cleaning lasts four times longer than a traditional pressure/power wash. Because you will need to treat your roof and siding less often, you will save yourself money. 

If you want your homes exterior to look like new Call MichaelsCleaning.Com today 618-943-4534 their soft wash cleaning technique will take years off of the appearance of your home, helping to achieve curb appeal.