PET URINE, STAINS, AND ODOR
CALL TODAY (618) 943-4534
If you're a pet owner, you might think that pet stains and odors are just part of the life you have to accept. Think again! Whether urine stains have become eyesores, or the smell is getting the best of you, contact MichaelsCleaning.Com to eliminate these concerns forever. 

One of the most common problems with pet urine and stain removal is not getting the entire stain and odor removed in its entirety. This can and will result in long term odors that will not go away. Pets are also known to repeatedly use the same spot in a room if they smell an old scent. Not only can this be frustrating but it will cause permanent damage to your carpeting and possibly underlying floors.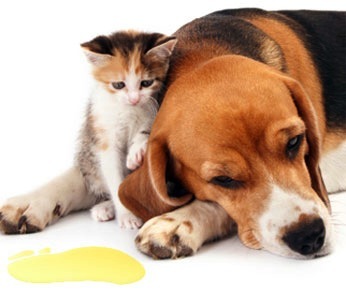 TREATMENT
To eliminate this problem the urine must be removed or neutralized from each of the layers effected. We start with a full inspection of your carpet and upholstery, and will begin with a rigorous cleaning which includes pre-cleaning, deep cleaning, and deodorizing.

It is important to treat urine and pet odors quickly so it is not absorbed into porous materials in your home. In severe cases, replacement of the carpet padding and treatment of the sub-floor may be required. 

You can be sure that our professional formula and professional extraction process is safe and will get the job done right.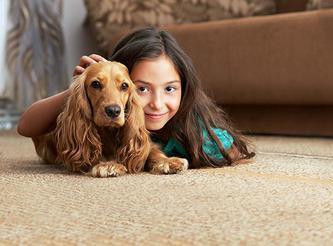 We have over 35 years of industry experience
We have a 100% satisfaction guarantee
We are family owned and operated offering friendly local service
We work around your schedule
We furnish our own power, water, & specialized cleaning detergents 
We have many satisfied customers