CONTACT US
CALL TODAY (618) 943-4534
Hi, my name is Michael Finley. I'm the owner of MichaelsCleaning.Com. Over the last 35 years, I've had the privilege of helping thousands of your friends and neighbors get the most sparkling carpets and rugs they've ever seen. As a company, we are dedicated to helping to improve the quality of your life by making your home the optimal healthy environment for your family. This is why we will give a FREE HEALTHY HOME INSPECTION where we will take a close look at your carpet and tell you exactly what can be done or removed that may be causing an unhealthy environment in your home.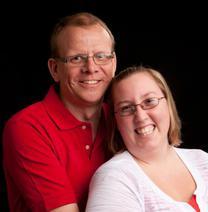 P.O. Box 851
Lawrenceville, IL 62439


Business Hours:
Monday - Friday: 8:00am - 8:00pm
Saturday - Sunday: By special appointment only

WE WOULD LOVE TO HEAR FROM YOU
We proudly service Lawrenceville, Illinois and surrounding counties: Lawrence, Crawford, Richland, Wabash, Knox, Davies, and Pike.